How Apple's profitability is unmatched — in one chart
Apple is unparalleled in its ability to generate a profit.
That's one takeaway from the chart below, according to Visual Capitalist founder Jeff Desjardins.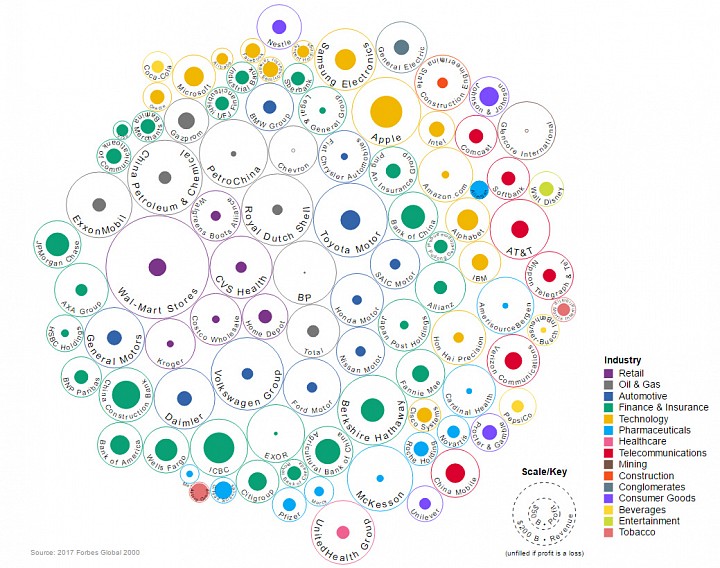 The graphic shows the 100 biggest companies by market value. The inner circle represents profit, while the outer circle conveys revenue.